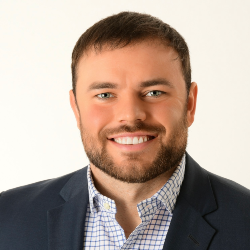 Colton Storla
Benefits Advising
Risk Advisor, North Risk Partners
I am a hardworking individual that always strives for excellence. I am highly motivated by solving problems for employers in regards to their employee benefits – cost containment, claims analysis, pharmacy spend, employee engagement/education, open enrollment, online enrollment, wellbeing, recruiting and retention strategies. We do this through an approach that we have used with over 4,000 EB clients.
My career goal is to be resource for my network and community. At NRP, we assist to design employee benefit programs that align with your organization's culture and goals. To recruit and retain top talent while controlling costs without sacrificing value. As a team, our goal is to provide you with the highest level of service that drives results.
The importance of living a healthy lifestyle through eating right and working out was something I learned early on. That carried over into playing high school and collegiate sports and now into my career. I also obtained a physical education degree with an emphasis in strength and conditioning. That lead to having the opportunity to coach alongside one of the most reputable S&C coaches in the country, Chris Doyle.
In my free time I like to stay active by going to the gym, biking, running and yoga to name a few. I also enjoy boating, traveling, or anything outside! If I'm not doing those things then I'm probably in the kitchen or being an insurance nerd listening to podcasts, reading articles and books to help advance my knowledge in the industry for my clients.