Designing High Performance Benefits Plans
Merit Benefits Southwest is your Sherpa on an otherwise confusing quest.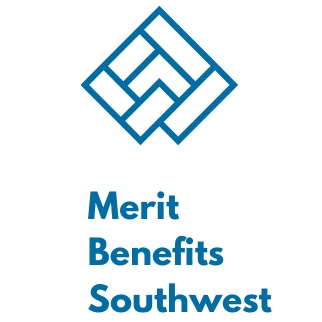 Special Access for Friends of Merit Benefits and Tom Laster
LEARN HOW TO BE A PROACTIVE EMPLOYER AND PUT THE "BENEFIT" BACK INTO EMPLOYEE BENEFITS
The Importance of Health Rosetta Accreditation
Providing a blueprint to bring together BEST PRACTICES - PROVEN SOLUTIONS - CASE STUDIES - LEADING EXPERTS
The CEO's Guide is a road map for anyone trying to navigate the bumpy road that is healthcare today. Dave Chase lends his own experience and expertise as well as leading experts in wisely purchasing health benefits.
Flexibly include in impact or marketing campaigns.
Pair with custom info from you
Give to specific organization members
Give to specific companies or geographies
Shipped either to you or each recipient
For anyone wanting to help fix healthcare.
Executives
Govt. leaders
Union leaders
Benefits leaders
Philanthropists
Doctors & clinicians
Plan administrators
Benefits services & tech
Benefits advisors
What Relocalizing Health provides.
A practical, step-by-step intro to restore the American Dreambuilt on the real-life examples and successes of leading communities whether those communities are an employer, union or place-based.
What people are saying
Praise for the CEO's Guide to Restoring the American Dream. & The Opioid Crisis Wake-Up Call
Relocalizing Health The Future of Health Care is Local, Open and Independent.
In Relocalizing Health, Chase's deep passion and moral conviction is combined with his broad business experience in health care and technology. It's rare to have created and broadly disseminated a blueprint for the business structure of health care that is appreciated equally across the political spectrum. Relocalizing Health highlights proven solutions to the many problems I outlined in The Price We Pay. Chase is no starry-eyed dreamer. His practical roadmap brings hope where many have understandably felt defeated by a health care system systematically crushing the American Dream.
While others traffic in theory and big talk, Relocalizing Health reflects Chase's decade-long dive into what is actually working in health care in virtually every corner of the country. As we've demonstrated at the Surgery Center of Oklahoma, great health care doesn't have to be expensive. In fact, when you remove unnecessary middlemen and administrative bloat, it's downright affordable. By providing a roadmap based on a deep track record, all it takes is will to rebuild a system we can all be proud of. By now, we should realize the cavalry isn't coming from DC to fix health care. It's on you and me. Let's get going!
Dave Chase has written another book that should send shock waves into the foundations of America's low functioning, financially devastating, high invasion, opaque health care universe. This book is the pinnacle of his work, delving deeply into the root causes of American health care dysfunction and presenting a detailed action plan that will deliver the changes we all want to see. Take a guided tour into a world of empowered consumers, vastly reduced bureaucracy, seriously lower healthcare costs, happier doctors and thriving patients.
CEO's Guide to Restoring
The American Dream
The book is packed with wisdom you can't find elsewhere but also a nice, light style that makes it addictive. There is so much in this book that is hidden behind the many layers of obfuscation characterizing our healthcare system. As a group trying to create and then disseminate new models of care that improve outcomes and lower costs, we are continuously running into hidden barriers with insurers and also un-empowered healthcare purchasers. This book has the practical prescription for moving it all forward. I'm making it required reading at Dell Med and recommending it for our many partners.
One of the top ten healthcare books of all time, and #1 for delivering practical advice.
Dave, you nailed it! Your message is vital for business leaders as it exposes the many dirty secrets behind the business of Employee Benefit plans. Yes, it is time to shed dependence on those who have benefited most from lousy results and demand vastly improved outcomes for employers and their employees. This is a must read to turn the tables on the benefits industry.
Get a complimentary digital copy!
Just for being friends and clients of Merit Benefits Southwest and Tom Laster.
*All fields are required. You'll receive an email with the book.
Get our emails
News, case studies, tips, and data on Health Rosetta style benefits and our mission to scale healthcare's fixes.