Health Rosetta Advisor Summit
&
Hint Summit
Thursday, April 25-Saturday, April 27, 2019
Folsom Street Foundry, San Francisco
Come join the Health Rosetta team, your fellow certified advisors, leading direct care practitioners for 3 days of insight, relationship-building, and even fun.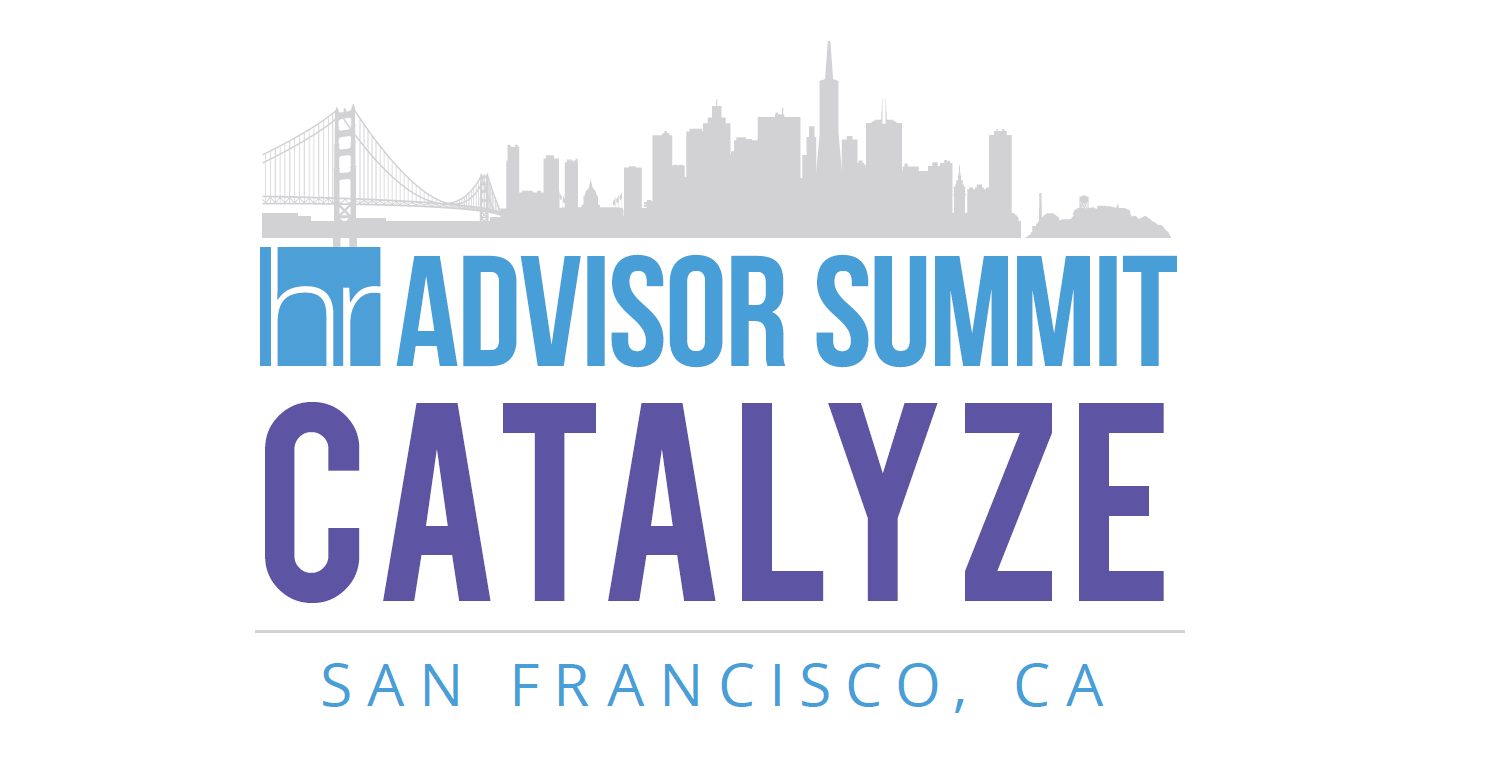 April 25, 2019
The next Health Rosetta Advisor Summit will focus on direct care generally and embedding value-based primary care at the center of plans.
We're holding the Advisor Summit in partnership with Hint Health's Summit. Hint is the primary enabling administrative technology platform for the direct care market. Their ecosystem includes the vast majority of direct care practitioners in the country.
The joint Summits will bring together experts, physicians, advisors, and plan sponsors who have successfully deployed these plans. By bringing these two ecosystems together, you'll get a crash course on the pragmatic details of direct care-centric plans, including selling, architecting, underwriting, implementing, and administering.
The content will primarily focus on case studies that include the key plan sponsor, advisor, administrator, and physician stakeholders. A key focus will be on direct primary care, but the sessions will also focus on other direct care models, such as provider direct contracting.
Book online today for the best available rate.
Health Rosetta Summit
&
Hint Summit
The 1 day Health Rosetta Summit and 1.5 day Hint Summit will feature dozens of benefits and health care experts, innovators and thought leaders from the Direct Care ecosystem including physicians, patients, advisors, employers, civic leaders, policy experts, and technologists.
Speakers will be sharing experiences and stories of impact designed to inform, inspire and enable Direct Care industry momentum and expansion. Speakers are selected based on the merit of their successes.
Advisor Summit sessions will focus heavily on case studies, particularly around:
Hint Summit sessions will also focus on case studies, particularly around:
Health Rosetta Summit
(Thursday, April 25)
Catalyze
A day of practical insight from Health Rosetta advisors and other Direct Care leaders. A soup-to-nuts crash course on implementing direct care models and building plans around value-based primary care.
7:00am
Folsom Street Foundry venue opens (for you early risers!)
7:30am-8:30am
Breakfast
8:30am-8:40am
Welcome & Introductions
Melissa Taylor
8:40 - 9:05am
Opening Keynote/Strategic Update
Dave Chase
9:05am-9:40am
Full HR Inside Intro and Demo
Sean Schantzen & Amy LeVrier
9:40am-10:20am
Positioning Value-Based Primary Care at the Center of Plans and Care
Sean Schantzen & Dave Chase
10:20am-10:40am
Intro Health Rosetta & Hint Partnership
Sean Schantzen & Hint Team

10:40-11:00 am

Rest / Relationship Building / Member Hub
10:55 - 11:00am
Case Study Introduction
Amy LeVrier
11:00am-12:00pm
Deep Dive Dissection of an Unbundled Plan
Scott Haas

12:00-12:15 pm

Lunch with working sessions
12:15 - 1:15pm
Evolution of RBP
Roundtable discussion: How to Increase Adoption and Improve Client and Member Experience
Speakers: 6 Degrees Health
Stop Loss Considerations for Health Rosetta-Centric Plans Roundtable discussion:
Speakers: OneBeacon
Group Share

1:15 - 1:30pm

Networking / Communications Break
1:30 - 1:35pm
Case Study Introductions
Amy LeVrier
1:35pm-2:05pm
Case Study: Onboarding & Administering Value-based Primary Care-centric plans
Lisa True and Laura Hirsch, Nova Healthcare Administrators, Inc.
2:05pm-2:35pm
Case Study: Creating Value-based Primary Care networks & Reporting
Tina Wilt and Dr. Patrick Rohal
2:35pm-2:50pm

Rest / Relationship Building / Member Hub
2:50pm-3:20pm
Case Study: Building VBPC and Direct Care Buy-in from all stakeholders
David Contorno and Sean Schantzen
3:20pm-3:50pm
Intro to Community Owned Health Plans
Dave Chase
3:50 - 4:00pm
Closing Remarks
Melissa Taylor
4:00pm-6:00pm

Rest / Drinks / Relationship Building (on your own)
6:00pm-10:00pm
Hint Opening Party - Sponsored by Elation Health
Health Rosetta Advisor Summit attendees convene with the Hint Summit early arrivals.
Join us back at the transformed Folsom Foundry venue for an evening of cocktails and conversation!
Guests will enjoy an open bar, hors d'oeuvres and high energy music. Don't miss it!
Advisor Summit Speakers
Advisor Summit Sponsors & Featured Presenters

Demonstrating Impact
Thursday, April 25-Saturday, April 27
Thursday, April 25
6:00pm-10:00pm
Hint Opening Party Sponsored by Elation Health
No sessions, just cocktails and conversation.

Friday, April 26
7:00 am
Registration, Breakfast & Networking
8:00 am - 8:15 am
Welcome - Summit Vision & Objectives
Michael Lubin, Hint Health
8:15 am - 8:30 am
Morning Coffee Discussion: From Past To Present - Origins and Evolution of DPC
Dr. Garrison Bliss, Bliss MD & Dr. Lisa Davidson, Insight Primary Care
8:30 am - 8:45 am
The Physician Experience: Contrasting Insurance Driven Healthcare with DPC
Dr. Emilie Scott, Halcyon Health
8:45 am - 9:00 am
DPC - The Engine For Primary Care Innovation
Dr. Erika Bliss, Equinox Primary Care
9:00 am - 9:15 am
Traditional Osteopathy in the DPC Model
Dr. Brieanna Seefeldt, Direct Osteopathic Primary Care
9:15 am - 9:30 am
Changing Patient Behavior: How DPC Makes It Possible
Dr. Kathryn Dreger, Prime PLC
9:30 am - 10:00 am
Fireside Chat: From 0-60 DPC Practices Breaking the Growth Curve
Dr. Robert Lockwood, Primary Health Partners; Jason Larsen, Assurance Health
& Dr. Becky McGilligan, McGilligan MD
10:00 am - 10:30 am
Panel Discussion:
Emerging DPC Collaboratives - Solving the Employer Demand & Supply Challenge
Dr. Clint Flanagan, Nextera Healthcare; Dr. Jeremy Smith, MyMD Select & Dr. Joel Bessmer, Strada Healthcare
10:30 am - 10:45 am
The Changing Healthcare Consumer & Emergence of Virtual Direct Primary Care
Guy Friedman, SteadyMD
10:45 am - 11:00 am
15 Minute Networking Break
11:00 am - 11:20 am
The Evolution of Patient Experience
Dr. Eric Miller, Paladina Health
11:20 am - 11:40 am
From DPC to Direct Care - Expanding the Primary Care Footprint
John Collier, Proactive MD
11:40 am - 12:00 pm
Hint Keynote
Zak Holdsworth, Hint Health
12:00 pm - 1:00 pm
Lunch
1:10 pm - 1:25 pm
DPC in DC - The Latest from the Hill
Jay Keese, DPC Coalition
1:25 pm - 1:45 pm
Legal Issues to Consider When Building or Participating in Emerging DPC Networks
Kathrine Nicol, JD, Nicol Health Law
1:45 pm - 2:00 pm
Evolving Healthcare Benefits Landscape and the Impact on DPC
Dr. Phil Eskew, Proactive MD
2:00 pm - 2:45 pm
Employer Plan Sponsor Innovation and Early Attempts Implementing Direct Care
2:45 pm - 3:00 pm
15 Minute Networking Break
3:00 pm - 3:30 pm
Emerging DPC Driven Retail Plan Solutions
3:30 pm - 4:00 pm
DPC Tech Talks
4:00 pm - 4:15 pm
Exercising / Networking Break
4:15 pm - 5:15 pm
The Power of Story
Dr. Jennifer Aaker, General Atlantic Professor of Marketing, Stanford Graduate School of Business
5:15 pm - 5:30 pm
Friday Wrap Up
6:00 pm - 10:00 pm
Friday Night Mixer Sponsored by Spruce

Saturday, April 27
Hint Summit on Land & Sea
8:30am-9:30am
The Role of DPC in Next Generation Health Plan Design
Health Rosetta & Friends
9:30am-10:30am
Health Rosetta National DPC Transparent Open Network Initiative
Health Rosetta & Friends
10:30am-11:00am
Regional Worksessions: Market Development & Activation Planning
Health Rosetta & Friends
11:00am-11:30am
Group Insights Sharing: Strategies, Tactics, Best Practices
Health Rosetta & Friends
11:30 am - 11:45 am
Hint Summit Wrap Up
Health Rosetta & Friends
1:30 pm - 4:30 pm
Bay Cruise Sponsored by KPININJA
Join us for lunch and cruise around the San Francisco Bay.
Get our emails
News, case studies, tips, and data on Health Rosetta style benefits and our mission to scale healthcare's fixes.