Amazon Review Guide
5 minutes to complete a critical piece for helping advance the movement.
1. Get a copy of the book
To count, it needs to be bought on Amazon.com or through a Free Kindle Day.
2. Head to your Amazon Order History
After you have the book.
3. Find your order, then click "Write a product review"
If you're addicted to Prime, this might take a while. It will look like this.

4. Draft your awe-inspiring prose and click "Submit"
It will look like this. Notice that we're subliminally suggesting our favorite number of stars.
Important Note: Please do not include any URL's in your review, Amazon will reject your review and you will not be able to submit again for this book.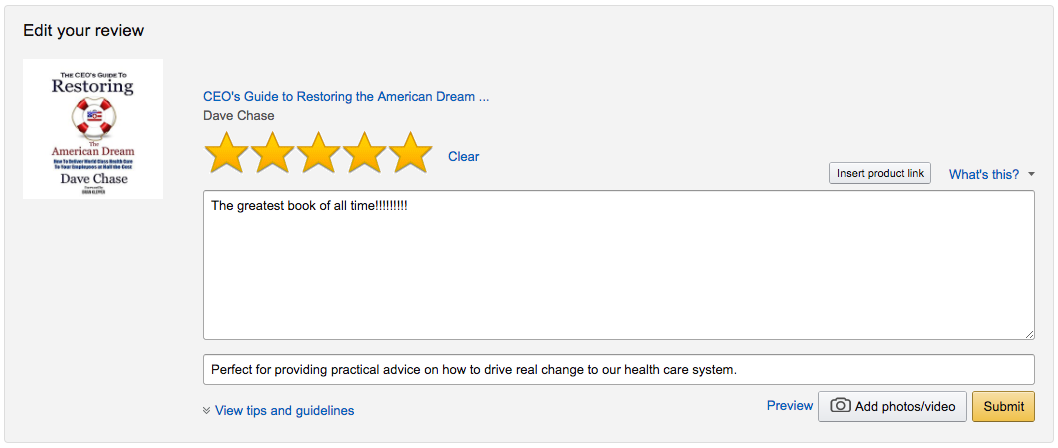 You should see a confirmation like this.

5. Help spread the word by sharing
Help us create compounding momentum for practical, proven, non-partisan fixes to our health care system.
Get our emails
News, case studies, tips, and data on Health Rosetta style benefits and our mission to scale healthcare's fixes.