Richard Koontz exemplifies health plan excellence and stewardship.
Health Rosetta recognizes the top health plans in America at the annual Rosie Awards. The Rosie Awards recognize high-value, low-cost health plans from employers and unions across the U.S.
Rosie Award winners are chosen from plans recommended by benefits advisors, solution providers, or clinical leaders who meet two important criteria: a high Plan GraderTM score and excellent use of their Health Rosetta Dividend.
The Plan Grader™ is the first comprehensive independent plan assessment to measure and improve your health plan strategy. Plan Grader is an independent 360° health plan risk assessment that provides actionable insights to create an effective 2-3 year strategy to lower costs and improve benefits. Plan Grader is built on the Health Rosetta's eight components that have been modeled on the successes of hundreds of high-performance plans. Employers and unions can evaluate how their health plan benchmarks to other employers or union plans adopting a Health Rosetta-style health plan. Reach out to Richard Koontz to get your Plan Grade today.
Health Rosetta Dividend refers to the well-documented over $1 trillion of industry waste that can be reinvested back into an organization or community to improve wellbeing and build the foundation to restore the American Dream. Examples of Health Rosetta Dividend reinvestment include free college education, advanced primary care services, free or subsidize healthy food, pay increases, Dream Manager, $0 medications, or other tangible improvements that have a direct impact on the health and wellbeing of their workforce, dependents, and communities.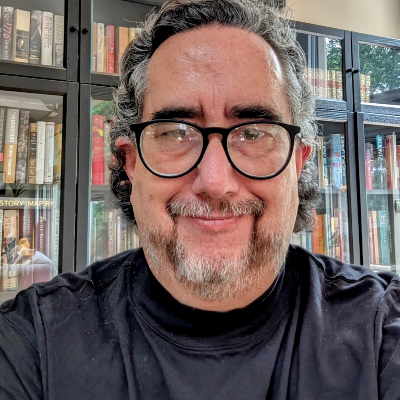 Richard Koontz
Manager - Healthcare Innovation Programs
Rich has more than two decades experience in leading innovative, change management programs in the healthcare benefits and technology industry sectors, helping clients design, build and run high ­-performance employee services while reducing the overall operational costs. In recent years, Rich has helped Municipal, K-12 and Private sector employers significantly optimize their benefit strategies, plan designs and employee support programs. Rich is proficient in all funding mechanisms, program strategies and benchmarking processes for analyzing and controlling healthcare costs, and he excels at helping clients implement value-based benefit programs that consistently meet and exceed their targeted performance metrics. He is a licensed broker in Georgia, Florida, Texas, Tennessee, Alabama and South Carolina.
Year 1, client was on Roundstone Captive (less than 45 on plan), and then moved to standalone program in year 2. Client is leading reference for other clinics across Florida through the Florida Orthopedic Association and Florida BONEs Group, and in four other states through the Southeast Orthopedic Association. FBMC acts as a consultant to each of these medical associations, and provides free second-opinion analysis on any clinic's current plan design and costs structure–including top five questions for current broker and recommended, employer-centric annual renewal calendar that starts at least six months before plan effective date (versus carrier centric renewal calendar starting 30-45 days before effective date).
Industry: Medical (Orthopaedic Clinic)
# of Employees: 84
Location: Florida
Plan Sponsor was able to hold employee rates flat for two years, and then lower employee rates in year 3. Annual average per-employee/per year (PE/PY) plan costs went from $15,400 in 2019 (last year on Fully Insured Blue Plan) to $10,800 in 2022, with a total of 84 employees on plan.
TPA: Roundtone (year 1, Flume Years 2 & 3
PBM: Southern Scripts
Stoploss: Rockport (using SBR as the MGU)
Other Solutions: On-site clinic, telemed, International Rx, Manufacturers Assistance Program