Jentry Harris exemplifies health plan excellence and stewardship.
Health Rosetta recognizes the top health plans in America at the annual Rosie Awards. The Rosie Awards recognize high-value, low-cost health plans from employers and unions across the U.S.
Rosie Award winners are chosen from plans recommended by benefits advisors, solution providers, or clinical leaders who meet two important criteria: a high Plan GraderTM score and excellent use of their Health Rosetta Dividend.
The Plan Grader™ is the first comprehensive independent plan assessment to measure and improve your health plan strategy. Plan Grader is an independent 360° health plan risk assessment that provides actionable insights to create an effective 2-3 year strategy to lower costs and improve benefits. Plan Grader is built on the Health Rosetta's eight components that have been modeled on the successes of hundreds of high-performance plans. Employers and unions can evaluate how their health plan benchmarks to other employers or union plans adopting a Health Rosetta-style health plan. Reach out to Jentry Harris to get your Plan Grade today.
Health Rosetta Dividend refers to the well-documented over $1 trillion of industry waste that can be reinvested back into an organization or community to improve wellbeing and build the foundation to restore the American Dream. Examples of Health Rosetta Dividend reinvestment include free college education, advanced primary care services, free or subsidize healthy food, pay increases, Dream Manager, $0 medications, or other tangible improvements that have a direct impact on the health and wellbeing of their workforce, dependents, and communities.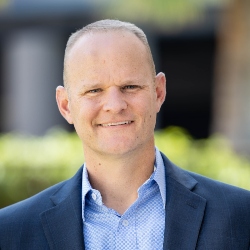 Jentry Harris
Employee Benefits Consultant / Agency Partner
Jentry's goal in working with his clients is to think outside the box and explore all available possibilities to create a tailor-made solution. His greatest job satisfaction is being able to make a difference for individual employees by helping them find a higher-quality, lower-cost solution that significantly affects their overall outcome. Jentry became a Registered Employee Benefits Consultant (REBC) in 2010, and in 2012 began structuring and implementing employee health plans for multiple Tribal entities. He obtained the Tribal Human Resources Professional (THRP) designation in 2018.
Industry: Physical Therapy
# of Employees: 520
Location: Arizona
Since unbundling and moving to a self-funded plan in July 2018, Spooner has reinvested into the plan by first reducing the deductible from $3,000 to $500 for employees based on savings achieved from unbundling. Next, Spooner implemented direct primary care (DPC) and used the savings to reduce the employee-only cost from $300/month to $90/month. Lastly, with the Solveglobal savings, Spooner is funding $23,000/month for qualified educational expenses as part of the CAA.
TPA: Aither
PBM: Drexi
Stoploss: American Fidelity
PrimaryCare: Ark Family Health DPC
Individual Stewardship: CMS
Other Solutions: Solveglobal