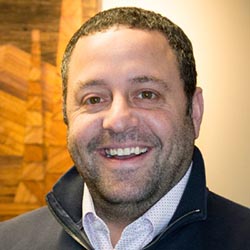 Jim Millaway
Benefits Advising
Co-founder at the Zero Card and a Senior Benefits Consultant with HUB International.
Jim Millaway is a Co-Founder and the Innovation Lead at The Zero Card and a Senior Benefits Consultant at HUB International. In 2014, he was named to the top 40 consultants under 40 in Business Insurance magazine. He is Chairman of the Board of WellOk, the Northeast Oklahoma Business Group on Health and a member organization of the National Business Coalition on Health.
Jim is one of only 5 individuals in the U.S. certified in Advanced Critical Outcomes Reporting Analysis by Intel-GE Care Innovations in both wellness and disease management. He is prominently featured in the ground-breaking book "Cracking Health Costs: How to Cut Your Company's Health Costs and Provide Employees Better Care." in 2016 Forbes named Jim "One of America's Most Innovative Benefits Leaders".
Jim is a frequent speaker both locally and nationally, and is heavily involved in the transformation of healthcare delivery across the country. Additionally, Jim is a contributor to both the Health Rosetta, an open, standards-based platform to decode what works and what doesn't work in healthcare.
Health Rosetta Principles Author
14. Individual's right to know the cost of care