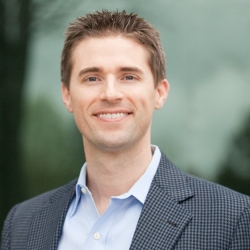 Travis Riker
Benefits Advising
Principal, Arista Consulting Group
As Principal at Arista Consulting Group, Travis has dedicated his career to helping employers decipher their human capital management needs. Considered a thought leader among his clients and peers, he continually strives to invest in the future of others. Often a frequent speaker and author, Travis specializes in topics such as health care trends, progressive strategies to reduce health care cost, and health care reform, including 1094/1095 reporting.
Helping shape the company's vision of creating a future where financial security empowers clients to discover and serve THEIR calling is one of Travis' true passions. His dedication to Arista's future is a testament to his tireless efforts to ensure that his clients are the first to receive innovative ideas. His work makes a significant difference in his clients' lives, and he is continually motivated by their successes every single day.
While revenue and growth may drive the company's bottom line, what drives Travis is much more personal. At his core, he is a "people person" and is passionate about helping others succeed. Travis is actively involved in multiple charities, and he has contributed to a number of professional organizations. Several of these include: the American Council of Engineering Companies, American Institute of Architects, Georgia Association of School Business Officers, Georgia Accounting Information Network Support, Alabama Association of School Personnel Administrators, Florida School Finance Officers Association, and Society for Human Resource Management.
Travis is a Registered Employees Benefits Consultant, Registered Health Underwriter and a Health Rosetta Advisor. Dedicated to continuous learning, he is currently pursuing his Certified Self Funding Specialist designation. Prior to joining Arista, he spent 8 years as an award-winning Employee Benefit Consultant with two Fortune 500 companies. He has used this experience to serve as an integral leader in creating the substantial growth of Arista Consulting Group.