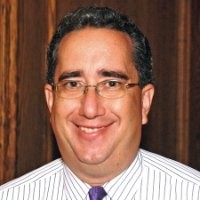 Richard Koontz
Benefits Advising
Senior Benefits Consultant, FBMC Benefits Management
Rich has 20+ years in leading client­-facing, innovative, change management programs both in the Healthcare Benefits and Technology industries. He excels at helping clients design, build and run high­-performance employee services while reducing the overall operational costs to the employer.
For the last 8 years, Rich has helped Municipal, K-12 and Private sector employers significantly optimize their benefit strategies, plan designs and support programs for their employees. He is proficient in all funding mechanisms, program strategies and benchmarking processes for analyzing and controlling healthcare costs. He excels at helping clients create, implement, and run value-based benefit programs that consistently meet and exceed their targeted performance metrics. Rich is a licensed broker in Georgia, Florida, Texas, Tennessee, Alabama, and South Carolina.
Rich started his career in the technology industry implementing large scale claims management systems (Blue Cross Blue Shield systems across several states}, and then worked on implementing HR and Financial Systems for clients. He also worked as a consultant with both pharmaceutical companies and medical practices on process innovations and efficiencies. From this experience. he understands the information flows and interconnected processes across the Health Care / Benefit Value Chain, and where the current processes and their costs are the most inefficient.