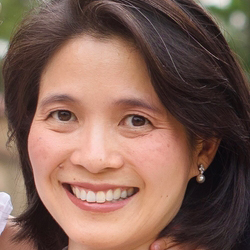 Phoebe Yang
Care Delivery
Managing Director, Rock Water Ventures, LLC
Phoebe Yang has over 20 years experience in digital media and health, particularly building provider-led, consumer-centric business models in complex environments for both independent and strategically embedded start-ups within both media and healthcare industries. Businesses she has built and scaled include:
Scaling a population health company to launch in 5 new markets in 18 months, covering 250,000 lives, $1.5 billion in managed care spend, and over 15,000 providers, where she also negotiated and closed the first full risk contract with a national payer.
Creating and building international supply chain business to create a global group purchasing organization that spans 7 countries in 4 continents, and projected and on track to create at least $200 million in economic value in 3 years.
Leading a turn-around of a $100 million media business focused on health and wellness, including digital platforms, to unprecedented profitability after 10 years of negative OCF.
Launching two new international joint ventures to provide digital services to consumers in highly regulated markets.
Her previous affiliations include AOL Time Warner, Discovery Inc., Rock Water Ventures, The Advisory Board, the Federal Communications Commission, Ascension, MissionPoint Health Partners, Providence-St. Joseph Health. She is a Phi Beta Kappa graduate of the University of Virginia and Stanford University.