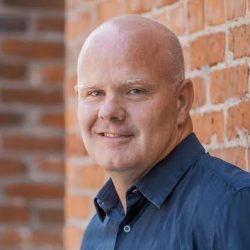 Paul Shoemaker
Institute Founding Advisor
Paul is a nationally prominent non-profit entrepreneur, including the founding CEO of Social Venture Partners.
Paul Shoemaker is the Founding President of Social Venture Partners International—a global network of thousands of social innovators, entrepreneurs, philanthropists, and business and community leaders that fund and support social change agents in nearly 40 cities and 8 countries.
With insights from 17 years of this unique vantage point, he is the Northwest's leading expert on activating social change agents and a global thought leader on how individuals can be the most effective philanthropists.
In 2011 and 2012, Shoemaker was named one of the "Top 50 Most Influential People in the Nonprofit Sector" by The NonProfit Times, and in 2013, was named "Philanthropist of the Year" by Future in Review. In 2015, he received the 2015 Microsoft Alumni Integral Fellow Award.
Shoemaker has spoken at TEDx and United Nations events and has written for the Stanford Social Innovation Review, Fortune, and The Huffington Post.