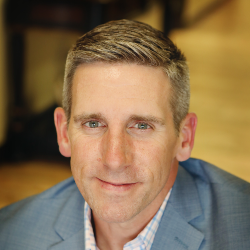 Michael Smith
Benefits Advising
Benefits Consultant, Butler Benefits & Consulting
Twenty years ago fresh out of graduate school, I started my healthcare administrative career with aspirations of becoming a hospital executive. I enjoyed working with scores of great leaders, clinicians and others across several exceptional organizations.
However, the industry has evolved and since I do not provide direct patient care, I came to the realization that I was part of the "problem" in healthcare; part of the waste/bloat and even an unnecessary administrative expense. I pursued a career in healthcare to lead and make decisions I thought would help patients. In most cases I did, but there was always a desire to make a more profound impact.
New perspectives, a lot of reading and some very candid discussions with other industry leaders gave way to a career transition into healthcare benefits consulting. Gratefully, my work directly with hospitals and providers has afforded me unique experiences that make my approach as a consultant more specialized and well-rounded.
Outside of healthcare, you will find me engaged with my wife and four teenagers, training for some crazy endurance race or indulging in a refreshing IPA.