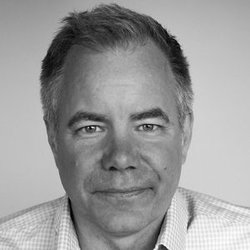 Chris Brookfield
Investor
Chris designs and builds financial architecture that generates exceptional returns by empowering people.
Chris founded Elevar Equity which has invested in dozens of companies within its thesis of human-centered venture capital. Elevar emerged out of a prior effort he managed, the Unitus Equity Fund. This fund pioneered commercial investment into microcredit, creating a new asset class while earning 26.5% annualized returns. He participated as an early investor in many financial services companies catering to marginalized communities: SKS Microfinance (rural microcredit), Ujjivan Financial Services (urban microcredit), Grama Vidayal Microcredit (holistic microcredit), Varthana (school finance/India), Finae (school finance/Mexico), Vistaar Finance (small business loans), Glocal (rural health services), Globo-KasNet (remote payments), Caja Rural Los Andes (community bank), FinSol Brazil (microcredit) and Swadhaar FinServ (urban microcredit). Collectively, these companies have achieved two IPO's, deployed $8+billion in capital and hired 40,000+ employees who serve over 20+ million customers.
These funds and companies are recognized as among the most successful impact investment vehicles globally, bringing forth new solutions to difficult social challenges.
Chris has been an active investor and entrepreneur in the Pacific Northwest for over 24 years. He was Managing Director at Northwest Venture Associates and an early participant in the development of several communications technology companies. Presently, he is Chair of Cairnspring Mills and a founder of the Woolley Market, both in Skagit County, WA.
Chris helped create the IDEA Institute at Western Washington University, an interdisciplinary innovation program. He has been an invited lecturer at institutions including UC Berkeley, Northwestern University, University of Washington, London School of Economics, Tufts University, the Indian School of Business and the US State Department.
Chris graduated from Williams College in 1994 with Honors in geology and a focus on complexity science.