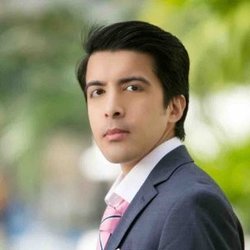 Zain
Hasan
Benefits Advising
Zain Hasan is the Founder & CEO of NICG. He is a frequent contributor to Forbes.com, the Huffington Post, & YEC on Human Capital Management, Employee Benefits, and is extremely passionate about building an organization consistently encourages every team member to voice their opinion on what NICG needs to do to enable every individual to identify and take ownership of the changes needed in order to bring NICG closer to the Best Place to Work & Best Organization to do business with.
Determined to be a catalyst to redefine the business model of insurance brokers, NICG has seen that brokers are the largest barrier to enabling employers to control their healthcare costs.
Featured by South Florida Business & Wealth magazine as the insurance broker industry's most "Disruptive Model", the #8 Tech Startup in Fort Lauderdale by Tech Tribune, top 20 HR Tech providers by CIOReview & been awarded #6 Best Place to Work by South Florida Business Journal.
Focused on Customer Success and Advocacy, the NICG team has innovated within the central theme of Human Capital Management. We help our clients accelerate growth and value creation by educating employers on specific, actionable steps they can take to immediately reduce their cost of employee benefits and improve their operational efficiency through optimizing HR Technology, enabling Executives to focus on retaining, cultivating and recruiting the top talent.