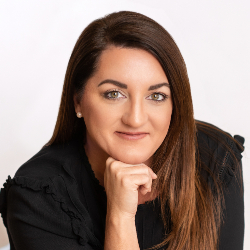 Whitney Smith
Health Rosetta Team
Whitney brings diverse experience in healthcare spanning finance, analytics, operations and human resources to the Health Rosetta team. With over 15 years experience working across multiple healthcare organizations, she has served as senior leader and fractional executive/consultant with a passion for moving large projects across the goal line. As a team-oriented leader, Whitney prides herself on being a successful consensus builder, project manager and implementation specialist.
Her expertise is providing sound solutions to complex and routine business issues. Her quick, thorough assessment of situations allows Whitney to develop a plan that drives for results and aggressive pursuit of business opportunities with the focus of enhancing market share and overall performance for clients.
Whitney is a graduate of West Texas A&M University and resides in Texas with her husband and their four children.