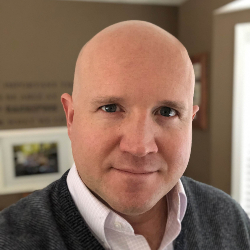 Wes
Spencer
Benefits Advising
Co-Founder of Sympl Benefits, LLC
Co-Founder, and principle advisor of the Loxley Group
Wes has a passion to transform the healthcare supply chain in Michigan. With 17 years in the insurance industry, Wes and his partner Jay Ofield. founded Sympl Benefits in 2018 to support Michigan health plan members with concierge service. Subsequently, launching the Sympl Care Marketplace in 2019, allowing member access to pre-negotiated, zero patient responsibility, bundled care for elective procedures.
Loxley Group, LLC is founded on two principles: 1. accept no fully-insured carrier
bonuses for growth, retention, or profitability. 2. strive for complete transparency of medical spend, carrier profit, and agent compensation.
Wes also acts a Chief Marketing Officer for "Badge Lunch," a Grand Rapids, MI based, non-profit, who supports our local police officers through quarterly free lunch events to improve community support of those who protect & serve our families.