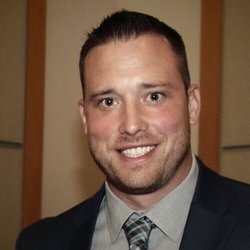 Tyson
Fuehrer
Benefits Advising
I speak with business leaders every day, and to one degree or another, they're all facing the same issues. Their organizations struggle to attract and retain quality employees, they have difficulty engaging the workers they do have, or they need help managing existing healthcare costs. Sound familiar?
Some leaders believe that big problems like these require complicated and expensive solutions. But that's just not true. Instead, it's possible to address these issues with simple and elegant solutions that create the framework for a more engaged work culture.
And that's the reason I love my work. I get to find those simple solutions amidst the chaos and complexity of the healthcare industry and use them to build something truly impactful for my clients and their employees.
If any of this rings true for your own business, and you need the advice of an experienced consultant, I'd be happy to help.
I also give regular presentations about the big issues in healthcare administration, so if you'd like to know where I'll be speaking next, or if you'd like to set up a presentation of your own, I'd love to hear from you too!
Vice President, Biggs Insurance Services