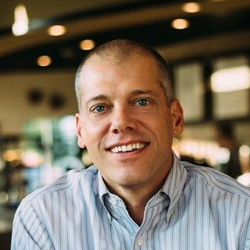 Todd Randolph
Benefits Advising
Principal, EPIC Insurance Brokers & Consultants
Approaching nearly 20 years in the benefits industry, Todd brings a wealth of knowledge and experience. His experience includes nine years at a national insurance services firm prior to EPIC and a number of years each with a national carrier and TPA.
Todd has a broad knowledge of benefit programs, including underwriting, population health management and various funding strategies. Every company has its own unique footprint along the benefits spectrum. His ability to identify and implement cost-effective and innovative plan designs allow him to serve as a strategic business partner to clients. Through enhanced benefit design, cost-containment measures or a combination of both, Todd's ultimate goal is for everyone to have access to quality and affordable healthcare.
Todd graduated from Texas A&M University with a degree in Biomedical Science, he's a geek and loves data.  He has been married to his wife Tracy for 25 years and they have two children, Ansley and Weston. Todd enjoys travel and being active outdoors. He works with the youth at his church and  volunteers with Sleep in Heavenly Peace, an organization that builds and delivers beds for children who don't have a bed.