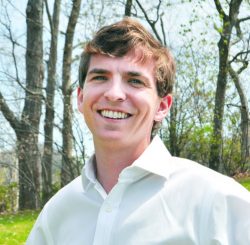 Taylor
Lindsey
Benefits Advising
Every morning I jump out of bed excited about solving complex business issues. Why? Because for me, it's more than just a job. You see, I'm the kind of guy who will spend all day working on a 10,000 piece puzzle, just to watch the glorious image emerge. I love big picture thinking and have the skills, knowledge and patience to look at each little piece to find out where and how it fits— and what might be missing.
I truly believe that today's business challenges are tomorrow's opportunities. Planning for your long-term success is what makes the challenges of today manageable, and the work we do rewarding. It's also the key to building thriving organizations, employees and communities.
Constructing a great employee benefits package for your team is critically important, but finding the unexpected organizational solutions that improve your processes and bottom line is the real magic. My clients may come to me with insurance questions, but they stay with me for business results.
Consultant/Operations, Employee Benefit Consultants, Inc