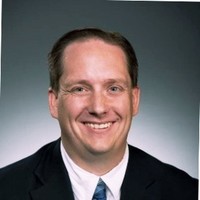 Steve Watson
Benefits Purchasing
CFO/CHRO of Summit Path Group
CFO/CHRO of Summit Path Group which provides Finance and HR services to mid-sized companies.
Steve Watson understands the buyers side of purchasing health insurance for employees from both the Finance and Human Resources perspective. Steve has had a life long passion for understanding businesses and what makes them successful. He is a Certified Public Accountant (CPA) as well as a SHRM Senior Certified Professional (SHRM-SCP).
He started the consulting company Summit Path Group that provides CFO/HR services for mid-sized companies. Which allows Steve to walk executives through the buying process of purchasing employee health insurance. He enjoys sharing best practices of different companies so each CFO/HR professional can purchase the highest quality healthcare at the lowest cost.
Along with doing consulting work, Steve is the CFO/CHRO of Child & Family Support Services. As well as he worked internationally in Brazil as key executive for major division of Griffon, a US publicly traded company.