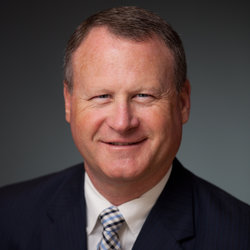 Scott
Haas
Benefits Advising
Scott has over 33 years of employee benefits experience. Scott's background includes the development prescription benefit management (PBM) solutions; provider network evaluation, valuation, and negotiation; and underwriting. Scott started and operationalized a Third-Party-Administrator (TPA) and a PBM platform from scratch. Scott has worked in the arena of alternative funding for the majority of his career. Scott's current role within USI Insurance Services is focused on support of PBM and Managed Care/Provider Excess national practices that transcends to self-insured plan sponsors.
Scott has held officer-level positions within Blues plans and TPAs as Vice President of Sales and Marketing; Vice President of Underwriting; and President. Scott has also served as a trustee for both union and non-union health and welfare and pension plans.
Scott frequently shares his consulting expertise speaking at national events hosted by organizations such as the International Foundation of Employee Benefits; Health and Welfare Plan Management Conference; Western Pension and Benefits Council; and the Self-Insurance Institute of America.
Scott has authored and co-authored articles on various topics over his career.
Scott earned his B.S. in Business Administration and Economics from the University of Nebraska at Kearney. He holds Chartered Life Underwriter (CLU) and Registered Health Underwriter (RHU) designations.
Senior Vice President, USI Insurance Services