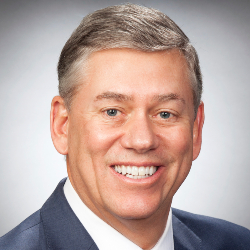 Rob Fowler
Benefits Advising
CEO, Turner Wood & Smith Insurance
"Rob Fowler is CEO and one of the owners of Northeast Georgia's largest and oldest independent insurance companies, Turner Wood & Smith Insurance. He joined the agency in 1996. In addition to his executive duties as CEO with Turner Wood & Smith, he also specializes in employee benefits insurance and has earned the insurance professional designations of Registered Health Underwriter (RHU) and Chartered Life Underwriter (CLU). He also earned a Masters Degree in Management from Webster University.
As a Distinguished Military Graduate from the University of North Georgia, and named as 2010 UNG Young Alumnus of the Year, Fowler was commissioned a second Lieutenant upon graduation and served 10 years in the United Stated Army and Army Reserves in Military Intelligence, with a Top Secret security clearance. His last military assignment was as Commander of the Army Reserve's 212th Heavy Equipment Transportation Company in Chattanooga, Tennessee.
Fowler has long been active in Gainesville-Hall County community service organizations, serving as President or Board Chairman of several, including: the Greater Hall Chamber of Commerce; North Georgia Community Foundation (current board chairman); Rehabilitation Industries of Northeast Georgia (RING); Gainesville Rotary Club; Chattahoochee Country Club and VISION 2030. Rob currently serves as a Board Trustee of Brenau University and is a former board member of Eagle Ranch; Boy Scouts of Northeast Georgia Council; the Salvation Army; Chattahoochee Bank of Georgia; Lake Lanier Olympic Park and the United Way of Hall County. His work with the Greater Hall Chamber of Commerce earned him the organization's highest honor, the W.G. Mealor Award in 2006.
He also was the founder of VISION 2030 and from 2005-2010 served as chairman of VISION 2030, a community visioning project designed to promote orderly growth and development of Gainesville-Hall County. He coordinated the recruitment of hundreds of community volunteers and led the year-long process that led to the adoption of the VISION 2030 plan by the Greater Hall Chamber of Commerce.
Fowler is a 1997 graduate of Leadership Hall County and a 2006 graduate of Leadership Georgia. In 2008, Fowler was a founding bank director of Chattahoochee Bank of Georgia. He and his wife Leslie are members of the Gainesville First United Methodist Church. The Fowlers have two sons, Robert and Brett and three grandchildren, Banks, Wells and Briggs.
"