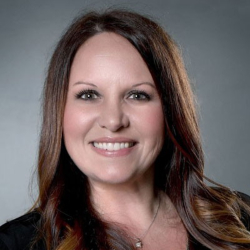 Rachel Means
Benefits Advising
CEO, Employee Benefits Consulting - EBC
Rachel B. Means began her career as a part time intern in the Oil and Gas Industry in Houston, in this role she was introduced to the insurance side of the business. She took a job with a health insurance brokerage firm and moved up quickly to a Senior Account Executive. After two years in account management, she moved into Production/Consulting role with a publicly traded practice by age 24. Rachel assembled a stable of clients who valued her innovative approach, and in 2016 she opened her own shop in Tyler, operating independently before merging with Threlkeld and Co., forming the largest Insurance Practice in the region simultaneously specializing in Employee Benefits and Commercial Lines.
Rachel's primary role as a CEO is to assist clients with aligning their benefits strategy to corporate goals, vision, and organizational governance. Critical to this role is plan design optimization, financial efficiency, and plan compliance with an eye on employee satisfaction. She continually seeks to deliver innovative ideas with maximum fiscal impact and benefit efficiency to clients.
Rachel lives in Tyler, TX with her Husband Robert and three boys Caden (15), William (10), and Harris (4). She is a news enthusiast, always reading and researching new trends, ideas, and concepts. She enjoys spending weekends at the family farm in Corsicana, TX when she isn't in the office. Rachel and Robert are also capital partners in a few restaurant concepts, a trucking company, and real estate developments throughout the North Texas/Tyler/East Texas regions and understand the burdens on decision makers that come with multi-location businesses, which helps in Rachel's daily consulting role.