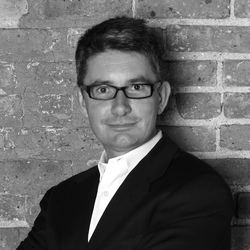 Mort Jorgensen
Governing Board
Co-Founder and COO, Rx 'n Go
Mort is the co-founder /COO of Rx 'n Go, an alternative pharmacy program option becoming tomorrow's employee Rx benefit solution by disrupting the way it's being done today.
Prior to Rx 'n Go, Mort was an investment banking Managing Director / senior corporate finance counselor to senior management / boards of directors at leading health care / growth consumer products companies. Mortstarted his "random walk down Wall Street" with Morgan Stanley in London and "earned his stripes" at Credit Suisse and CIT Group in Chicago.
Mort graduated with an M.S. in corporate finance and strategic accounting from Copenhagen Business school in his native country Denmark.
When he is not working with pioneering benefit brokers / clients, Mort spends time with his wife, impressing upon their two college age daughters the nuances of craft beer / street food, along with the perceived benefits associated with a wide range of mainly outdoor activities (including. snow skiing, sailing, running, biking, tennis, etc.).