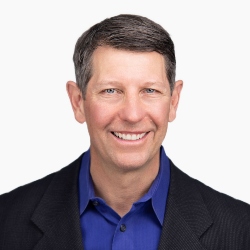 Mike Burns
Benefits Advising
Account Executive, Parker, Smith & Feek
Mike Burns is an Account Executive in our Employee Benefits Department helping clients strategize on, build, and execute their employee benefits programs.
Mike has 17 years of experience working with employers to develop benefits plans that attract and retain top employees. He has specifically focused on self-insurance and best-in-class health delivery options to deliver valuable and flexible offerings to employers at the lowest cost point possible.
Mike began his career with more than ten years in pharmacy distribution, giving him a unique perspective on the inner workings of the healthcare industry. He then worked in the self-insured market for 17 years, focusing on health delivery system strategies to achieve better healthcare experiences, better care, and lower costs. He received his bachelor's degree from the University of Washington and his MBA from Gonzaga University.
Mike is a member of the National Ski Patrol and his local rotary club. He is the vice chair and Eastern Washington representative for the Washington State Parks Winter Recreation Advisory Committee, and a regional technical delegate and race director for the U.S. Ski & Snowboard – Nordic – PNSA Division.