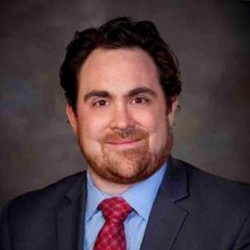 Mark
Weber
Benefits Advising
Mark is a founding partner of the Lockton Pittsburgh office where he focuses on delivering strategic risk solutions to clients in Western Pennsylvania and nationally.
Prior to joining Lockton, Mark served in strategic business development, management and consulting roles with multiple regional and global brokerage/consulting
firms. With a holistic approach to advisory services, Mark partners with clients to understand their goals and objectives and delivers data-driven, technology enabled solutions to improve their businesses.
Mark lives in Pittsburgh with his Wife, four Children and a German Shepard. When not exploring the urban parks of Pittsburgh, he can be found on the sidelines
of a youth soccer or basketball game or in the audience of a theater performance. He is an active member of SHRM, World at Work and other industry associations and is a co-founder and organizer of DisruptHR Pittsburgh. Mark works with multiple local non-profits
addressing food insecurity and economic disparities including 412 Food Rescue and the Greater Pittsburgh Community Food Bank.