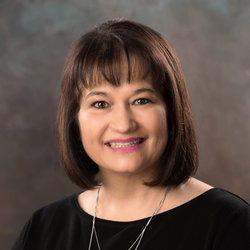 Lori Fearon
Benefits Advising
Employee Benefits Consultant, PayneWest Insurance
Lori Fearon is an Employee Benefits Consultant with PayneWest Insurance. PayneWest is an Independent Agency, with the primary focus being the client.
Lori is a native Montanan who graduated from Carroll College in Helena with a B.A. in Social Work. Lori joined PayneWest in 1998 as a licensed agent and consultant. Lori specializes in group health insurance, both in the fully insured and self-funded arena. Lori and her team provide benefit design and plan modeling strategies specific to employer business objectives. Key services include plan analysis, budgeting, developing effective employee communication strategies, direct provider contracting, worksite wellness, and data analytics.
Lori and her husband Bob have three grown children and 5 grandchildren. They enjoy entertaining friends and family, traveling, horses, and their lake home.