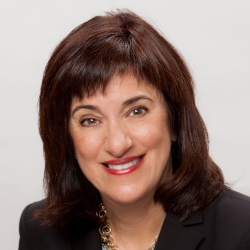 Lonnie
Kiracofe
Benefits Advising
Executive VP, Innovative Benefit Group, Inc
Lonnie Kiracofe grew up working in a family owned business and ultimately worked as a Regional Vice President for RehabCare Group, a Fortune 500 healthcare company. She innately understands the business of business. With over 30 years of business experience mostly in management at a senior level; she has walked in her client's shoes in dealing with employment, benefits and compliance issues.
Lonnie tirelessly researches and absorbs the evolving healthcare landscape to keep clients ahead of not just this curve, but the next one. Over the years, she had become increasing concerned with the escalating cost of healthcare to employers and the higher deductibles for employees. This pursuit has led her to become passionate about creating actively managed healthcare solutions that both employers and employees are excited about.
In addition to her Health Insurance, Life, and Annuities license she has an active Property & Casualty license. In her pursuit of understanding the complexity of healthcare, she has earned the designation of Chartered Benefits Consultant (CBC) and has completed the NAHU PPACA Certification Course for Health Care Reform. In her quest to further assist, train and make recommendations, she has obtained her Professional in Human Resources (PHR) and the SHRM Certified Professional (SHRM-CP) designation. She lives in St. Petersburg, FL with her husband and has two grown boys that are pursuing their passion.