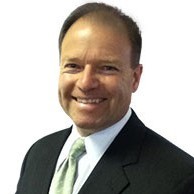 LarryCass
Benefits Advising
Senior Vice President Employee Benefits and Benefit Tourchbearer, USI Insurance Services
Bob Marley put it best: "Light up the darkness."
When darkness surrounds you, you might be tempted to look for a switch or hope that a light comes on to get rid of it all. But you have to remember that you are the light, and you have the power to overcome the darkness that exists in the world.
I used to think that the current health care market is fundamentally broken. Unfortunately, it is working exactly as it was designed!!
Let's work together to Light up the Darkness!
The insurance carriers, hospitals, the government, pharmaceutical companies and food manufacturers have conspired to keep us unhealthy, impoverished and constantly working. Change needs to happen at the grass roots level.
Through the powerful combination of USI's combined knowledge and resources and creative resources from Health Rosetta, I can provide you with benefit plans that Rehumanize your Health Plans.
Contact me today to find out how this can work for you and your company.