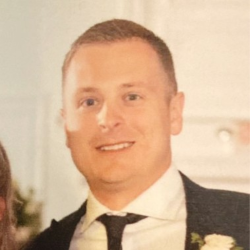 Kyle Curley
Benefits Advising
Employee Benefits Advisor, OneDigital
Based outside of Philadelphia in West Chester, PA, Kyle brings his hard hat and lunch pail every day to ensure that companies and their employees receive the best possible value and outcomes from their benefits. Frustrated with the status quo, Kyle joined Health Rosetta to change the narrative and surround himself with mission-aligned experts in the benefits industry to help companies and their employees save on healthcare spend, without sacrificing the quality of care. In an industry that evolves rapidly, Kyle stands out for his proactive approach to staying on the cutting edge by cultivating a robust network of resources, connections and industry insights through Health Rosetta.
"The first wealth is health" quote by Ralph Waldo Emerson resonates with Kyle and drives his passion for the work that he does. Kyle's goal is to remove the roadblocks for as many people as possible so that they can receive the care that they need and deserve at an affordable price. He enjoys educating members on the benefits of preventative wellness and proper nutrition to enjoy a long, happy life with loved ones.
By collaborating with Kyle, businesses can anticipate a transparent partner who will go above and beyond to not only drive cost savings, but also foster a healthier, happier, and more engaged workforce.