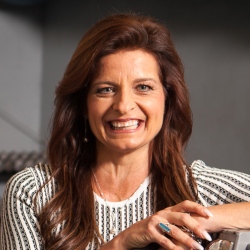 Kimberly Eckelbarger
Benefits Advising
Founder & President, Tropical Benefits
Kim serves as Founder & President of Tropical Benefits in the Tampa/St. Petersburg area.
Kim has been invited to share learned expertise at prestigious industry conferences, including the Workplace Benefits conference , the BenefitsPRO Broker Expo and the World Health Care Congress 2019. Kim is a co-author of the Amazon bestselling book, Breaking Through the Status Quo, which outlines some of the cutting-edge strategies she and other Benefits Advisers are using to control and lower healthcare costs. She was honored to be profiled in Employee Benefit Adviser (EBA) magazine and was the cover story in their August 2018 edition. Kim was named "NextGen Benefits Adviser of the Year" at the 2019 ASCEND conference and enjoys collaborating with other consultants on ways to help our functionally uninsured citizens.
She is an early adapter of innovative strategies, including Healthcare Abroad, Direct Primary Care, Second Opinions, and RBP, and has implemented these employer solutions.
She runs on Coffee and MCToil and works daily to provide quality affordable health care to our communities.