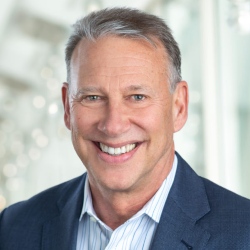 Kevin
Krause
Benefits Advising
Senior Partner, Chief Strategy Officer, AIA, Alera Group
I am a seasoned (another word for older) health care professional and strategist. I am currently dedicated to challenging the status quo of an irrational delivery and financing system in order to achieve improved population health and more affordable health care to employers and their employees. Splitting my nearly 40 years of experience between the two different worlds of health care delivery systems and employer-based health care financing, I have a unique perspective on the many problems that plague our ability to achieve high quality health affordable care. Drawing upon these experiences I am focused on finding market-disruptive strategies to produce improved employee health status and lower overall health care spending.
I am proud to be a founding member of Alera Group, a national employee benefits advisory firm built on the collaborative efforts of 24-like-minded and forward-thinking health care strategists. We are on a mission to transform how employers purchase health care and how their employees and family members access more effective and efficient care. We aggregated together as one firm to better leverage our collective resources in order to provide the very best of strategy, technical expertise, technology and client service to meet the challenge of achieving quality and affordable health care.
I am also proud to be a co-founder of LeadHealth, LLC (LH), a progressive company focused on bringing root cause-based primary care to employers and their employees. LH uses a functional medicine approach to addressing chronic disease in order to resolve underlying causation instead of merely suppressing symptoms with medications and procedures.
That said, I consider my most significant achievement in life to be my family which includes my incredible wife Pamela of 37 years and my two amazing sons Patrick and Ryan.