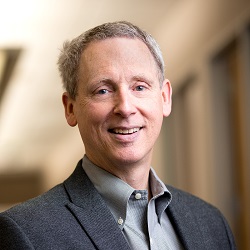 Keith McNeil
Benefits Advising
President, Arrow Benefits Group
Keith McNeil, CLU, CEBS, GBDS, began work in 1979 in all aspects of employee benefits brokerage and consulting. He has designations from The American College, and the Wharton School | International Foundation of Employee Benefit Plans.
He is a co-founder of Enwisen, the first web-based employee benefits communication and knowledgebase in the industry; it primarily targeted Fortune 500 companies with a diverse and prestigious client base that included Microsoft, ConAgra, Twentieth Century Fox, and Nissan. (It is now owned by Infor.) He created the Enwisen employee benefits knowledgebase that as early as 1995 provided a web-based communication platform to not only explain at a deep-dive level common medical, dental, and vision plans, but also other sophisticated benefit programs, including 401(k) plans, defined contribution plans, ESOPs, and long term care plans. That program was voted one of the Top Ten new HR programs by Human Resource Executive magazine in 1998.
He has spoken on the pros and cons of self-funding in California and Hawaii and teaches a semi-annual course on COBRA compliance as part of an HR certification course at Santa Rosa Junior College.