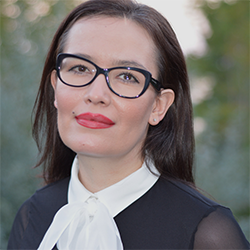 Kat
Quinn
Expert Advisor
Kat manages and grows The Big Heist and Health Rosetta social media presences.
Kat Quinn, MBA is a passionate advocate for free-market healthcare. She is focused on promoting early adoption and building market awareness for Direct Primary Care (DPC). DPC is a value-based primary care model, which empowers the doctor-patient relationship, and leads to better health outcomes. Her mission is to navigate through the ever-changing healthcare landscape, connecting physicians and patients to the right resources and networks at the right time and right place. She strives for healthcare accessibility and affordability for all Americans through community collaboration, strategic partnerships & innovation.
Personally, Kat is a fitness enthusiast and committed to living a healthy lifestyle. She takes pride in sharing her knowledge and experience with others to help people lead healthier, happier lives.