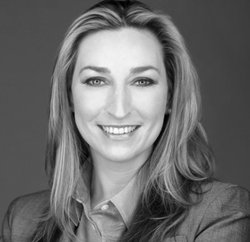 Kalli Ortega
Governing Board
Vice President & Managing Partner, Corkill Insurance Agency, Inc.
Why is Kalli such a passionate advocate for her clients? Because she's been there.
After spending 10 years as a Corkill Insurance client, managing the employee benefits and property casualty programs for her family's manufacturing business, Kalli decided to make the jump from client to advisor. Since then, she has dedicated herself to arming businesses with the critical knowledge and resources they need to manage costs, improve operations, and keep employees healthy and happy.
A forward-thinking businesswoman and nationally recognized Health Rosetta Certified Advisor, Kalli works with a sense of urgency, accountability, and the desire to break through barriers to put clients first. She pushes those around her to ask questions, demand results, and gives them the tools they need to succeed.
Kalli's fiery commitment to businesses improvement applies to herself as well. To stay on the forefront of industry trends, she is a member of Q4Intelligence, the National Association of Health Underwriters (NAHU), the Society for Human Resource Managers (SHRM), and the Human Resource Certification Institute (HRCI). Kalli was also invited to be a charter member of the Health Rosetta Institute, which promotes healthcare cost transparency, integrity, and harm avoidance.