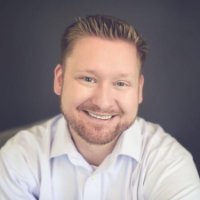 Justin Leader
Benefits Advising
Justin Leader was born and raised in Bedford Pennsylvania. Justin graduated with high honors from California University of Pennsylvania with his undergraduate degree in Biology with a focus in PreMedicine. Justin would then go on to graduate with highest honors and a 4.0 GPA receiving a master's degree in Exercise Science with a focus in corporate wellness.
Justin began his career in the pharmaceutical industry with Novartis Pharmaceutical in 2008, in Camp Hill, Pennsylvania. Justin then followed his entrepreneurial spirit as a Financial Advisor with Morgan Stanley in 2010 where he began consulting employer 401K and benefit plans. In 2011 he was recruited by Special Risk Insurance Services (SRIS) as Vice President of Business Development. In this role he advised nationally recognized clients including Westinghouse, GlaxoSmithKline, IKEA, the Smithsonian Institution and more in niche employee benefit plan offerings.
In August of 2014, Justin formed BenefitsDNA (Direct Negotiation Advisors), an independent consulting practice comprising industry experts. He and his partners serve employers, large and small as well as their advisors regarding competitive self-funded healthcare and innovative employee benefit plan design. As a Certified Health Rosetta Chartered Advisor, he and his team are recognized as a driving force in fixing many of the issues we currently have in US healthcare.
In January of 2016 Justin joined a multigenerational family owned firm, Benefit Design Specialists to assist in their growth as Vice President of Business Development while continuing his consulting practice. In November of 2019, their work in direct provider contracting was recognized nationally by the Department of Health and Human Services, CMS and the Trump Administration.
In July of 2020, Justin entered as a partner in a joint venture called Highlight Health. As the Chief Marketing Officer, Highlight Health is focused on providing affordable and accessible healthcare to those who are uninsured, underinsured and cannot afford to participate in traditional employer healthcare offerings. Between the combined work with BenefitsDNA and Highlight Health, Justin is determined along with his partners to fix some of the largest issues in the US Healthcare system.
Justin believes in servant leadership as a former 3-time board of director's member for the American Heart Association in the Capital Region. He currently volunteers and spends time in the classroom with Junior Achievement assisting his wife at Hershey Elementary School. He also serves on the PA State Council of SHRM (Society for Human Resource Management) as well as co-chairs the annual State SHRM Conference in State College PA. He and his wife, Kim, live in Elizabethtown, with their toddler, Cullin.