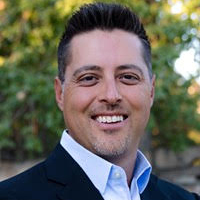 Jon Hernandez
Care Delivery
Jon Hernandez started in the healthcare industry in the early 1990's co-building and developing an early stage claims clearinghouse based out of Colorado Springs, CO. As a software developer and database architect, Jon co-developed some of the original data transfer standards in Electronic Data Interchange (EDI), and created and managed adjudication and pre-adjudication rules within the transactions switch supporting highly automated claims processing for both physicians and insurance companies. Jon's detailed understanding of EDI, and supporting the build/growth of a company accountable for servicing transactions between payers, providers, hospitals, and other clearinghouses, helped him to strategically align several healthcare organizations around the access and management of data over the next 23 years.
Jon Hernandez has co-founded and/or invested in 22 healthcare based organizations in the past 2 decades. These organizations range from Revenue Cycle Management, Medical Coding, IT Consulting, Credit/Collection Agency, Primary/Urgent/Family Practices, Business Intelligence, Self-Pay Automation, TeleMed, and most recently Employer/Employee Direct Care Delivery models. These combined organizations along with strong strategic partnerships offer a wealth of data and resources delivering unique insights, trends, and eventually the connections needed to accomplish the optimal Triple Aim results for our community.
Jon Hernandez currently holds the title of CEO for PeakMed Colorado, LLC based in Denver, CO.
The mission of PeakMed:
Promote awareness of lower cost/higher quality health options
Bridge between "proactive" wellness and "reactive" medicine
Integrate disparate services to empower consumer choice
Deliver measurable financial and clinical outcomes