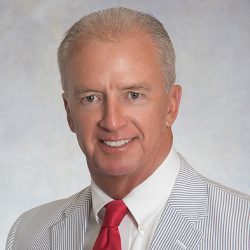 Joey Hall
Benefits Advising
President, Remedy Advisors, LLC
Founder of Remedy Advisors, with over 30 years of experience in employee benefits, I provide my clients with the knowledge to develop comprehensive benefits programs while controlling benefits costs. I concentrate in the areas of self-funded Health & Welfare benefits. My special skills include financial analysis, high performance clinically-integrated provider networks, reference based pricing, pharmacy benefit management, market negotiations, reinsurance, strategic planning, plan design, innovation and best practices.
I provide strategic advice and support to CEO's, CFO's and HR Executives on all aspects of employee benefit plans, from client needs analysis and plan design optimization to implementation and administration. I also coordinate and develop renewal projections, claims analysis, plan design strategy, wellness initiatives, compliance and network review. Through expertise, my clients have actionable data driven intelligence and tools to optimize the performance of their benefits programs.
I am an expert in the design and management of health & welfare benefits, with clients ranging in size from local middle market clients to large regional and national clients. Recommendations have resulted in significant cost savings as well as improvements in benefits administration functions, freeing human resources to serve a more strategic role within their organization. My team and I serve clients throughout the southeast United States.