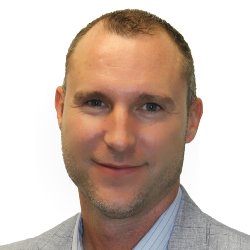 Joey Bickley
Benefits Advising
President, Bickley Insurance
""You may choose to look the other way but you can never say again that you did not know."
― William Wilberforce
I came across this quote a few short years ago, around the same time I was introduced to Dave Chase and the Health Rosetta movement. I've been a licensed independent benefits advisor since May of 2000 upon graduating from Centre College. For the last 2 decades, the ongoing (and awkwardly painful) joke between my CEO, CFO, C-Suite clients and myself had always been around the lack of Free Market economic principles when it comes to our Health Care System. Isn't it kind of crazy when we stop and truly think about it?
Professionally and personally – as a patient who's had to battle numerous incorrect diagnosis' resulting in countless inappropriate care paths, the many frustrations of wasted time and money trying to navigate a dysfunctional and very fragmented Health Care system – it's actually hard to stomach that we've actually settled for this for so long! Don't we deserve better than this?
Even though my degree is in Economics – I was never able to fully apply advanced Supply Chain and Risk Management principles during the 1st half of my career because of the numerous limitations imposed by a Status Quo Industry, competing conflicts of interests that I had absolute no control over and several other misaligned industry incentives. These problems compound upon one another and unfortunately has become the very foundation of the Industry itself – where everyone ends up paying more annually and get less and less for it. How does that even make sense?
Many organizations nowadays are challenged with rising health care costs – typically the #2 or #3 line item on the P&L. Employee wages have remained stagnant for too long and the one common denominator I could find when analyzing the data – is the rising cost of Health Care. I help organizations like this identify potential blind spots and areas of possible opportunity to eliminate fraud, waste and abuse – freeing up trapped capital that can be re-distributed toward other important corporate, civic and community initiatives.
How would things be different if you were able to improve your plan benefits while also mitigating your claim spend volatility and oft-times, unpredictability year over year – or even quarter over quarter? Would it make sense for us to connect for a conversation to see if I can possibly help?"