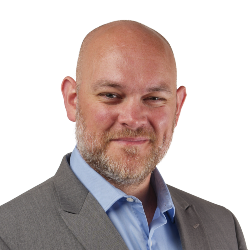 Jeff Fawver
Benefits Advising
Business Consultant, FocusHRO
"My goal in the insurance industry has always been to help employers & employees get the most value for their money. This means staying on the cutting edge of every option available. Whether this means providing self funding strategies to employers or educating employees on cost efficiency measures, I want to help.
I started my career with Aflac, where I was the 2nd leading account opener in the state of Pennsylvania. What I quickly realized was reaching premium per person goals was not for me. Since 2011 I have been in the broker world, working with businesses in Pennsylvania, Maryland & Virginia. My promise as a professional is to put the well being of the businesses & employees of those businesses first.
My greatest achievement is convincing my wife to marry me. We currently have a 2 year old son & our 2nd is on the way. (October 2020) If I'm not working, you'll likely find me spending time with family, fishing, watching football, (Chiefs fan way before they were any good)or BBQ'ing.
Health Rosetta allows me to provide the absolute best, cutting edge strategies to help more working class people keep money in their pocket. Giving back to my church & my school district are enormously important to me. I believe our local communities are important.
I look forward to working with you!
"