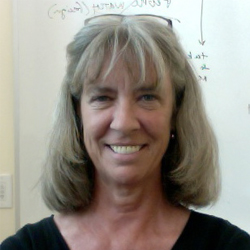 Jeanne Pinder
Technology
Founder and CEO of ClearHealthCosts
Jeanne Pinder is founder and CEO of ClearHealthCosts, a journalism startup in New York City that is bringing transparency to the health care marketplace by telling people what things cost.
ClearHealthCosts has partnered with big media organizations and others to report on and crowdsource health prices. Partners include NOLA.com I The Times-Picayune and WVUE Fox 8 Live in New Orleans; WLRN public radio in Miami; WUSF public radio in Tampa-St. Petersburg; their partnership, Health News Florida; WHYY public radio in Philadelphia; KQED public radio in San Francisco; KPCC public radio in Los Angeles; WNYC public radio in New York City; and Medpage Today, a wing of health giant Everyday Health, which provides news opinion and continuing medical education to 670,00 providers.
The company won funding from angel investors, and built its business via grants from the John S. and James L. Knight Foundation, the Robert Wood Johnson Foundation, the Ford Foundation, the Tow Center for Digital Journalism at Columbia University, the Tow-Knight Center for Entrepreneurial Journalism at the City University of New York, and others.
Before founding ClearHealthCosts, Pinder worked at The New York Times as an editor, reporter and human resources executive for nearly 25 years. She left The Times in 2009, and a year later won $20,000 in a shark-tank-type pitch contest to found her startup.
Before The Times, she worked at The Des Moines (Ia.) Register, The Grinnell (Ia.) Herald-Register and The Associated Press.
She speaks fluent Russian and used to live in what was then the Soviet Union, a place almost as opaque as the health care marketplace.