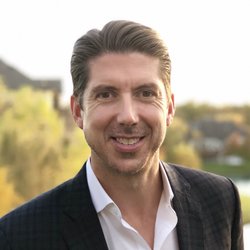 Jason Swindle
Benefits Advising
Managing Partner, Senior Advisor, TIG Advisors
At TIG Advisors Jason helps clients manage risk and achieve greater success. There isn't a bigger roadblock to organizational success than out-of-control healthcare costs. As a Senior Advisor and Managing Partner of TIG, Jason leverages his ideas and influence to help clients pivot to greener pastures. Too often, employers default to the status quo, but Jason equips them to make decisions of their own design and not the default of their circumstances.
Jason advises middle-market employers where he crafts strategies to help employers simplify the complex while nudging them to explore new innovations related to employee engagement, captives, enhanced primary care and bundled payments. HR technology is often part of the conversation as he promotes a worry-free world of HR/benefits/payroll. Considered a local expert on Healthcare Reform's impact on businesses, he is commonly asked to educate employers, civic clubs and organizations through various speaking engagements.
Jason has a business degree from the University of Missouri where he was tapped into honor societies such as QEBH and Mortar Board. Professionally, Jason is a past "40 Under 40" honoree in Columbia. He serves on the advisory board of ProSential Group, a partnership of ~50 benefit advisory firms from around the country. He also serves on boards for several businesses and nonprofit organizations in Columbia. For fun, he enjoys traveling, competitive swimming, hiking with his wife, playing golf and watching his kids play sports.