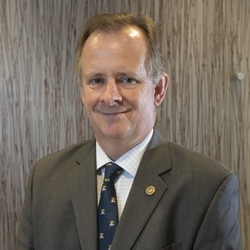 Jamie Debenham
Benefits Advising
As a Client Executive for Hylant I am responsible for providing innovative benefit solutions for businesses and public entities that improve the health of the population while also containing costs. At Hylant we challenge the status quo and tirelessly look for solutions that benefits employers and employees.
I have been privileged to reside in the USA since 1984 first as a horseman in Lexington KY and then for the past 25 years as a benefits advisor in Cleveland, OH challenging the status quo and bringing innovative solutions to businesses.
Since its founding over 80 years ago, Hylant has been family owned and as such maintains a culture where employees, clients and members of our community are treated like family. Through this commitment Hylant has grown to have a presence in six states.
The areas of expertise that I can offer include:
Alternative funding solutions for health plans
Creative care delivery solutions
Provider reimbursement solutions
Pharmacy benefit solutions
I look forward to the privilege of working with you.