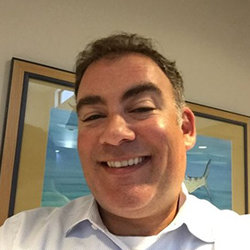 Gran
LeCompte
Benefits Advising
Strategic Development and Direction, Client Education, Vendor Management and Selection
With almost two decades of experience as an employee benefits broker and consultant, Gran LeCompte, Owner & Principal Consultant, provides executive oversight, strategic direction, and overall responsibility for achieving his client's goals for their employee benefits programs. Mr. LeCompte began his career at Frenkel Benefits in New York City, where he trained with the managing partners. This provided him with immense experience early on in his career. From Frenkel, Mr. LeCompte joined MDW Insurance Group where he grew his book of business from $650,000 to $2,500,000 in less than five years while overseeing a department that grew from two to 14 team members.
An entrepreneur at heart, Mr. LeCompte took the opportunity to found Sabal Benefits in 2014. As Founder and Principal of Sabal Benefits, Mr. LeCompte has taken his experience and developed an expert team of client focused individuals who take pride in going above and beyond for each client and their employee populations.
Mr. LeCompte is driven by providing cutting edge solutions to his clients. He works closely with his clients to develop long term strategic goals and works diligently to implement solutions that deliver the desired outcomes.
President, Sabal Benefits, LLC