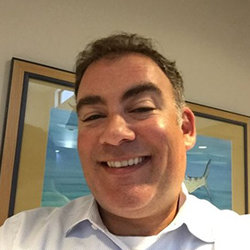 Gran LeCompte
Benefits Advising
President, Sabal Benefits, LLC
Gran LeCompte is the founder and managing principal of Sabal Benefits. Along with a team of dedicated professionals, Mr. LeCompte and Sabal Benefits provides innovative employee benefits services beyond those typically offered found through large national brokers.
Gran LeCompte has been counseling clients on employee benefits programs since 2004. With in-depth knowledge and expertise in benefits plan structure, funding and negotiation, legislative compliance, HRIS implementation, and wellness programming, Sabal Benefits concentrates on clients with complex needs that seek cutting-edge programs. After carefully analyzing the business priorities, financial goals, coverage need and unique culture of each client company, Sabal Benefits strives to optimize the right structure, mix and level of benefits to maximum value.
Sabal Benefits is a leader in seeking new ways to manage benefit risks and was the first broker in the South Florida region to define and implement a Reference Based Pricing contract.
Mr. LeCompte and his team bring advanced analytical skills and strong negotiation tools to deliver a custom tailored benefits program that fits each client's objectives while making sure it is delivered at the fairest price. New clients seek guidance from Sabal Benefits when:
• Renewal costs have steadily escalated and you need to explore options
• Employees are complaining to HR about the current program
• Payroll size or classifications are changing rapidly
• Compliance requirements are unclear, especially ACA provisions
If your mid-size to large business (50-1,000 employees) is ready for a review of your benefits program, please reach out to us so we can help you with a custom and affordable solution to meet the needs of your business and your workforce.