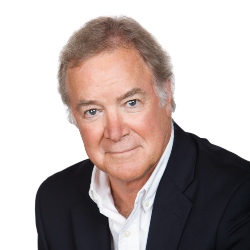 Frank M. Stichter
Benefits Advising
President, Strategic Healthplan Consulting LLC
Frank serves the employee-benefit needs of employers nationally, consulting on identification, design, and implementation of innovative and compelling savings opportunities for self-funded employers, rather than traditional cost shifting. He has nearly 40 years' experience working with public and private sector employers and their partially self funded health plans.
Frank earned the Managed Healthcare Professional (MHP) designation through the Health Insurance Association of America. He is a member of the National Association of Health Underwriters, and served on the Board of the Colorado Healthcare Association for Human Resource Management (CHAHRM). He has spoken numerous times on the subjects of Self Funding and Healthcare Risk Management programs at national conferences and seminars throughout the country, and has written a variety of articles and position papers on these topics as well. Frank is also the author of his book "You Don't Know What You Don't Know."
Previously, Frank had his own Agency for 14 years, and worked for 2 large regional insurance Agencies as a broker and consultant in Ohio and Colorado. Frank also was a Partner and Co-Founder of a Wellness, Lifestyle and Disease Management company, HyHealth LLC.
Locally, Frank is active in the Crested Butte and the surrounding area serving as President of the Chamber of Commerce, Member and Past President of the Crested Butte / Mt. Crested Butte Rotary Club, and Assistant District Governor of Rotary District 5470.