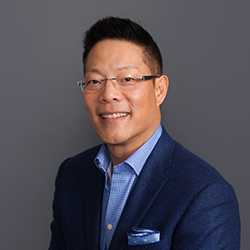 Ed Lee
Benefits Advising
President, ELT Insurance Services
I'm enjoying over 25 years of insurance brokerage to a wide variety of clientele ranging from family owned businesses to international publicly traded companies. Our clients include many INC 500 Members, Ernst & Young Honorees, SBA Awardees and SDBJ Fastest Growing Company Nominees. We have been blessed to build an awesome team of professionals passionate about exceeding expectations and delivering service excellence. Our firm is consistently ranked amongst the top health insurance brokerage firms in Southern California and honored as a top producing broker by major insurance carriers.
Several years ago, we were also selected to join Acrisure, the nation's fastest growing independent insurance brokerage. We have exceeded $2B in revenue through over 200+ agency partners, garnering a TOP 10 spot on the Business Insurance Journal's TOP 100 brokerages. Two highly respected agencies in Canada and the UK joined the Acrisure movement to kick off our worldwide expansion. We would enjoy the opportunity to share our unique model and incredible growth story with you!
Our goal is to help transform our broken healthcare system while improving patient experiences/outcomes AND significantly lowering costs.