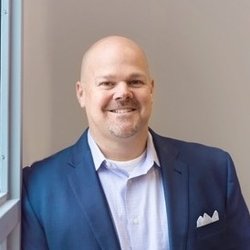 Dennis
Hartin
Benefits Advising
President, Hartin Dynamics
Dennis has a unique passion for helping others, whether in his profession, community or circle of friends and family. Hartin Dynamics is the culmination of years of service to his clients, finding ways to make their lives better and more profitable.
Dennis started his insurance career way back in 1994 and was quickly moved up the ranks with a national carrier, serving at multiple levels as a sales producer, coach and leader. He ultimately managed a sales team of over 600 representative and $100 million in existing assets.
Dennis has served in multiple roles with the National Association of Health Underwriters and currently works on the "Children's Dream Racer" program, placing racing simulators in children's hospitals across America. He is a Certified "Leadership in Life Institute" Instructor with the National Association of Financial Advisors. He has served for many years with the Boy Scouts of America and is passionate about growing leaders. Dennis is an avid automotive fan and loves racing.
Clients enjoy working with Dennis as a trusted advisor. It is apparent that he is excited to be part of the health care solution when so many are need help to navigate a very complicated industry.