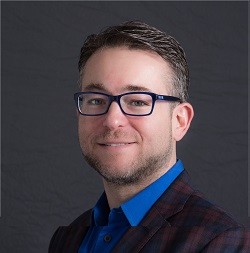 David
Contorno
Benefits Advising
David Contorno is Founder of E Powered Benefits. As a native of New York, David began his career in the insurance industry at the age of 14, and has since become a leading expert in the realm of employee benefits over the last 21 years.
Among his many accolades, David received a Broker Spotlight in 2004 and was recognized as an outstanding Broker of Service in 2005 through 2014 by Blue Cross Blue Shield. He has continually received the Echelon Award by United Healthcare since 2003, reserved for the top 1% of agents nationally, and was a 2015 "40 Under 40" Award Winner presented by Charlotte Business Journal. Most recently, David was Benefits Selling Magazine's 2015 Broker of the Year and, in March 2016, Forbes deemed him "One of America's Most Innovative Benefits Leaders."
David is a member of the Board of Directors for both the Charlotte Association of Health Underwriters and Healthreach Community Clinic. He served on the NC Insurance Commissioners Life and Health Agent Advisory Committee, as well as participated in the Technical Advisory Group that helped with the Market Reforms required under the Affordable Care Act in North Carolina. He is a long-time member of the Lake Norman and South Iredell Chambers of Commerce as well as the National, North Carolina, New York and Long Island Associations of Health Underwriters. David contributes to numerous publications, including Forbes, Benefits Selling Magazine, Business Leader Magazine and Insurance Thought Leadership.
David is committed to giving back to his community and actively participates in the membership drive for the United Way, assisting the local chapter of Habitat for Humanity, and supporting The Dove House Child Advocacy Center. When he is not working, he enjoys boating, traveling, and being with his wife, Heather, and their two children, Hannah and Ethan.
Founder of E Powered Benefits