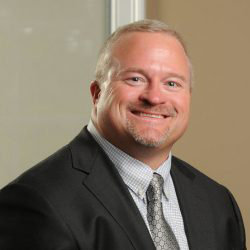 Dan Cronin
Benefits Advising
President, CGI Business Solutions
Dan Cronin is the President and CEO of CGI Business Solutions. CGI is headquartered in Auburn, New Hampshire and specializes in Health and Welfare consulting, payroll, business insurance, wealth management and benefits administration. CGI has offices in Massachusetts, Maine, Connecticut, Vermont and Florida. CGI is recognized as one of the most respective and dynamic, independent benefit firms in the country.
Dan is a graduate of the University of New Hampshire. Dan began his insurance career 30 years ago. He founded Cronin & Gervino Insurance in Salem, NH in 1997. Over the last 20+ years, Dan has built his firm from 15 employees to now over 100 and is one of the largest independent firms in the country.
In addition to Dan's passion for innovation, he also takes pride in being able to give back to the community. He has served on various boards and committees through-out the state, including The Moore Center, JDRF, NH Business Committee for the Arts and the Business Industry Association. Dan also serves on Advisory boards for all the major insurance carriers. He also sits on NFP's national advisory board.