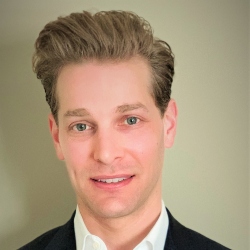 Cory Friedman
Benefits Advising
Senior Vice President, Alera Group: Chicago
Cory Friedman is a Senior Vice President in Alera Group's Benefits Consulting practice. Cory specializes in the small group and mid-market segments, and has developed considerable expertise working in the veterinary industry, among others. Cory is the Managing Director of Alera Group's Veterinary Division, leading a team dedicated to supporting the veterinary community nationwide.
Cory works to provide guidance and objective analysis of group insurance benefits, and is currently responsible for the health insurance and employee benefit programs of hundreds of privately held organizations across the country.
In 2016, Cory was selected as a Young Gun Award recipient by Insurance Business America, which recognizes young professionals making a significant impact in the insurance industry.
Cory was also named a "Rising Star" in 2017 and 2018 by Employee Benefit Adviser, earning recognition as one of 20 advisers nationally age 35 and younger who exhibit quick thinking, openness to change, and the ability to navigate the ever-changing employee benefit landscape.
In 2021, Cory was selected as an "Excellence in Benefits" Award Recipient by Employee Benefit News (EBN), one of only 4 standout advisors recognized nationally.